Cold storage temperature:
-25 ℃ ± 2
Cold storage location:
Jiaxing City, Zhejiang Province, China. Latitude 30 degrees; longitude 123 degrees east. Summer outdoor dry-bulb temperature; ventilation 32 ℃.
Cooling conditions:
condensation temperature +50 ℃
Evaporation temperature: low temperature cold room -35 degrees Celsius.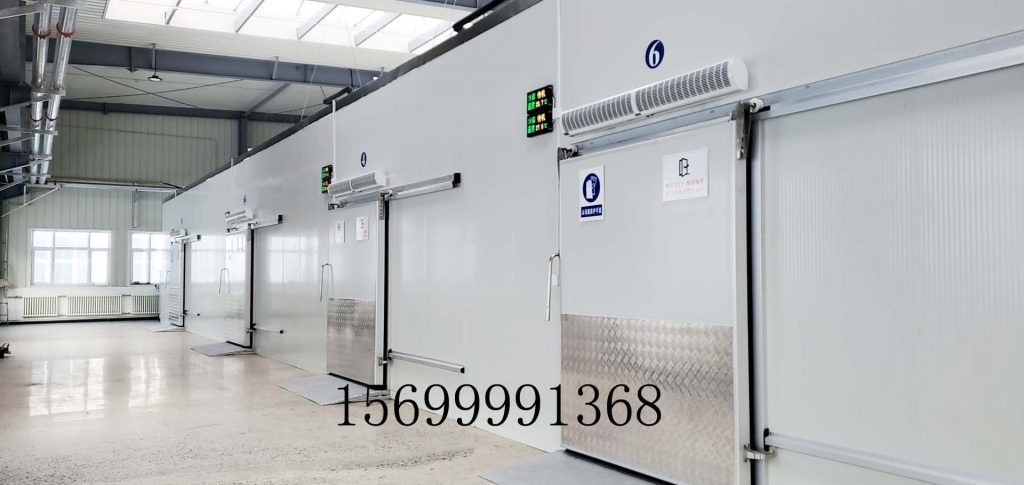 This cold storage unit was installed for use as the Yangtze River environmental sample libary. It is used to store soil samples, fish, aquatic products, and many other scientific samples for long term storage. The temperature fluctuation of the whole interior of the unit is no more than 2 degrees in either direction.
Double sided stainless steel board was used for its insulating walls for long term use and added durability. One blower is used to defrost the system and the other is used to refrigerate. The design ensures that heat generated by the defroster is reduced to its lowest possible level.

Contact Us
Beijing Howcool Refrigeration Technology Co., Ltd.
Phone:
+86-18601341341
+86-15510514643
Email:
kvjv@kvjv.com
281551158@qq.com
WhatsApp:
+86-18601341341
+86-15510514643