Constructing and Installing
Cold storage units mainly consist of cold storage board, cold storage units, refrigeration system, and cold storage doors. This is a system engineering which consists of many precision components, so it should be constructed and installed strictly according to the design scheme.

Haocool has a professional engineering team and experienced construction crews familiar with the characteristics of all relevant refrigeration equipment used in the operation of cold storage systems. They combine to provide complete construction tasks on time with high quality on customer sites.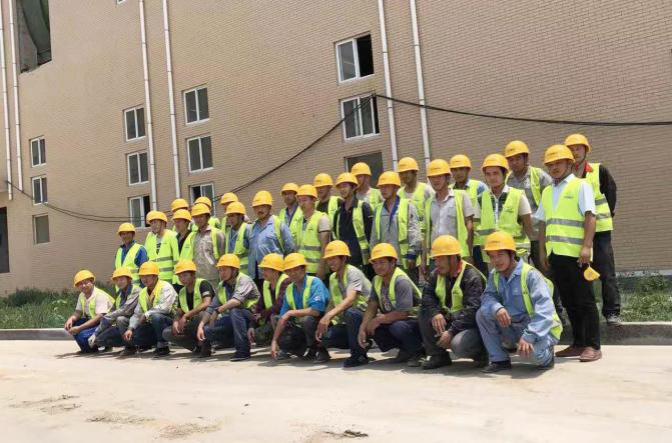 1. Preparing work
We will prepare cold storage project plans and other construction materials. All kinds of materials for cold storage are customized according to customers.
After cleaning the construction site, we will transport all installation materials to the site. And then we will check the quality and type of materials, after that we will install the cold storage system.
2. Installing the cold storage body
Prefabricated cold storage units are assembled with cold storage board. The body generally needs to be smooth and tight, without a hollow-sense, in order to ensure its load bearing, anti-freezing, and moisture proof performance.
3. Installing refrigeration equipment
The refrigeration system includes evaporators and units outside the cold storage. All equipment should accord with installation and construction specifications with corresponding protective measures.
4. Installing the electronic control system
The electric control system mainly includes electrical appliances, electric doors, lamps and some other electrical equipment.
The circuit in cold storage must be arranged reasonably. The power supply needs to be a stable three-phase four-wire. Or independent power or backup power can be used as well.
5. Connecting refrigeration system
Refrigerating units and electronic control systems of cold storages should be connected by wire and copper tube. The connection should be close and corresponding measures for insulation and protection are required.
6. Debugging cold storage
After installed and connected cold storage parts, the cold storage can be debugged.
We will adjust the parameters of the cold storage to make it reach the designed temperature according to customer needs. After confirming the operation of each part, the cold storage can be delivered.
Attention after installation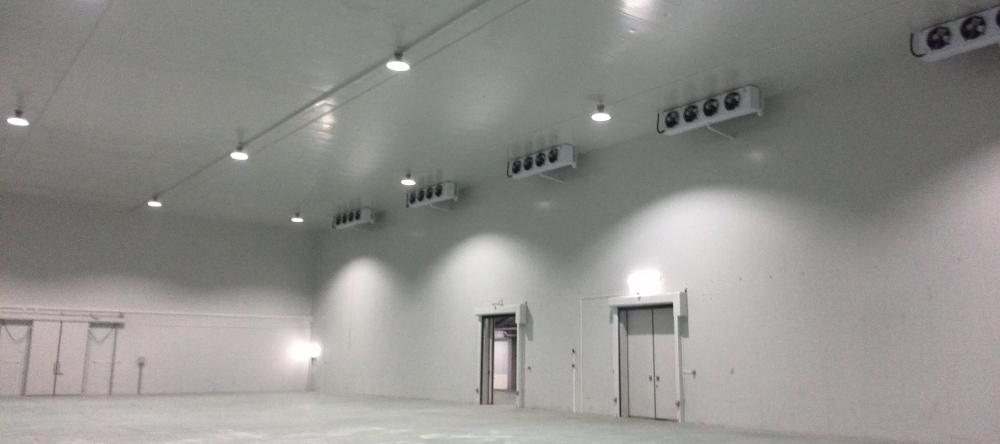 1. When the cold storage and refrigeration equipment have just been installed, or ignored for a long time and then reused, they should undergo comprehensive inspection. Confirm that indicators are normal, they should only be used under the guidance of technicians.
2. When using, it is necessary to avoid collision and scratching to cold storage components. Damage could cause deformation and corrosion, which could even diminish the effectiveness of the insulation.
3. Because prefabricated cold storage is constructed from thermal insulation board, there are some gaps between the boards. When constructing, these gaps will be sealed with sealant in order to prevent air and moisture from entering.
4. If small-scale prefabricated cold storage uses thermal insulation board as the storage body, ice and water on the ground of the unit should be avoided. If there is some ice buildup, do not strike the ice to break it up to avoid damaging the cold storage floor.